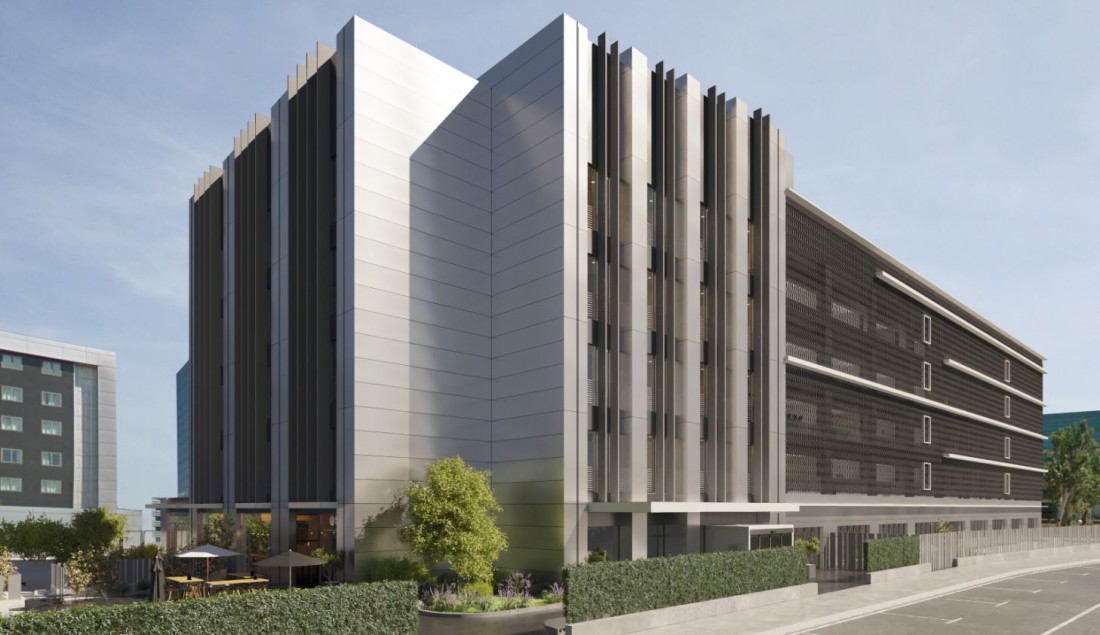 FORMER DURO FELGUERA HQ
Refurbishment of the former headquarters of the Duro Felguera group of companies.
STRUNOR has been awarded the contract for the renovation of the office building, currently owned by Signal Capital Partners.
This work consists on a large-scale renovation of the existing building, which has an excellent location in Madrid and is visible from one of the most important radial roads in the city.
Prestigious architectural practice Estudio Lamela wanted this project to merge existing and new materials, being the latter fundamentally honeycomb panel, which provides great planimetry and beauty to the facades, and have chosen a palette of avant-garde colours that confer the project a very contemporary and renewed aspect. The architectural practice wanted to count with STRUNOR as the façade specialist of choice given our previous involvement and expertise in singular façade designs.