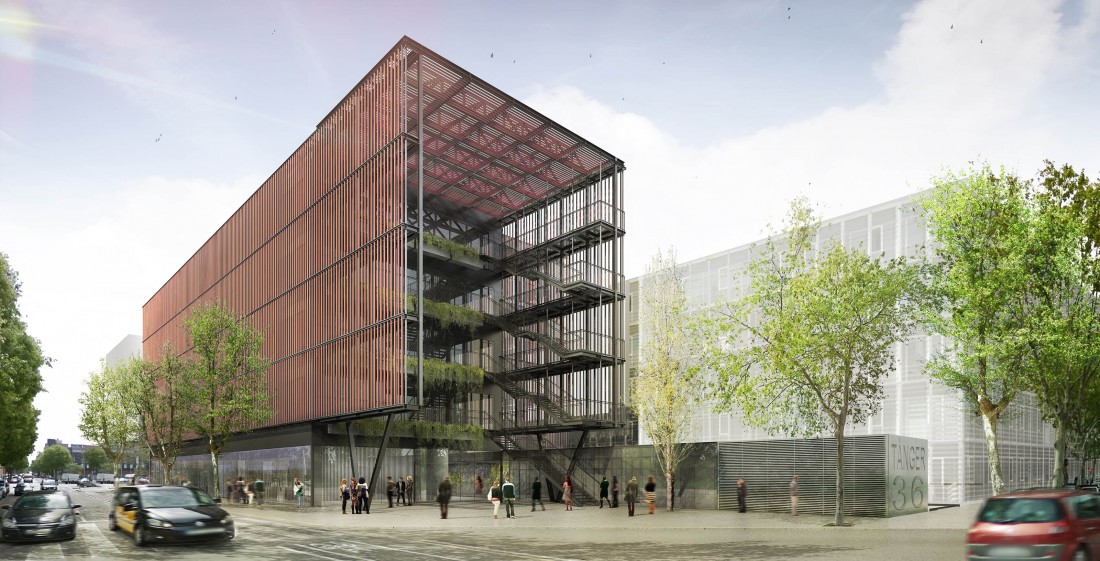 New building at 22@ in Barcelona
STRUNOR will carry out the facade works of the 36 Tangier Street building at the 22@ district of Barcelona
STRUNOR has been chosen for the execution of the office building in the 22@ in Barcelona. Once again, general contractor OHL and architectural practice Batlle i Roig have trusted our company for the realisation of the facades of their projects, on this contemporary office building for investor ESECETANGER S.L.
The works consist of the design, manufacture and installation of an inner skin of stick curtain wall characterized by the large dimensions on the glazing units in the vision areas, which will grant to the offices a great sensation of amplitude and luminosity, as well as the cladding of the spandrel areas with ceramic pieces of terracotta of large dimensions, for which it has been necessary to implement an ad hoc solution for the project.
The façade is completed with an external skin featuring a powdercoated maintenance catwalk and an external skin with bespoke extruded aluminium slats, all of the above in compliance with the highest quality standards, to achieve the WELL Building Standard certification for the building.