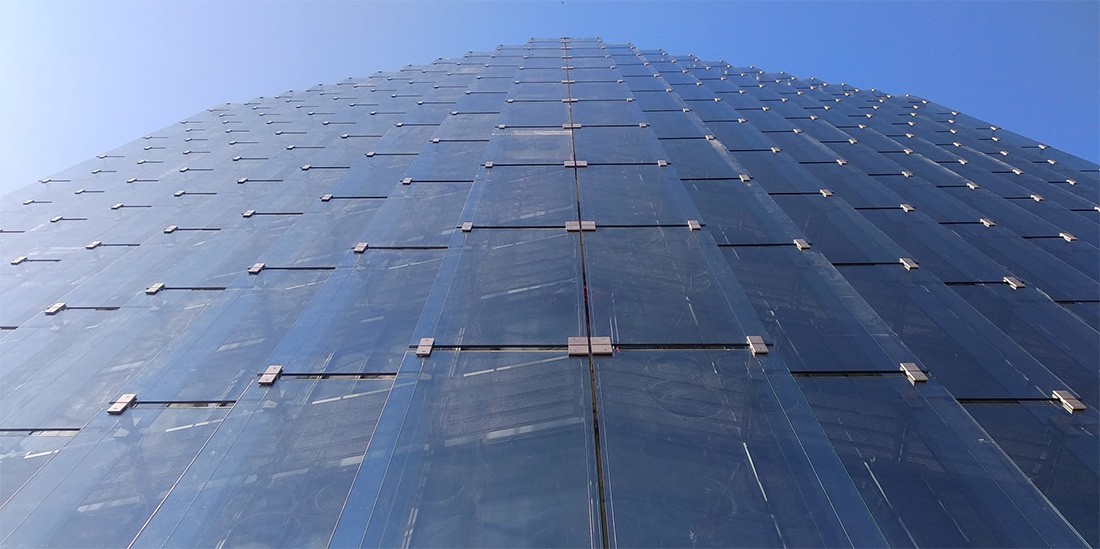 November 18, 2019
In
News
44 CASTELLANA
In STRUNOR we are proud to participate in the renovation of the office building located in Paseo de la Castellana 44, a privileged enclave in the heart of Madrid.
This project consists of a large-scale refurbishment of the existing building, merging part of the previous enclosures with new materials and also choosing avant-garde colours that give the building as a whole a very modern and renovated appearance.
Starting from a magnificent design by EAS Arquitectura in strategic alliance with AYBAR MATEOS ARQUITECTOS, STRUNOR has developed and installed an interior skin of curtain wall with double skin of buttoned glass, suspended by steel cables from the roof and intermediate walkway of aluminium.
A new enclosure that enhances the elevated prism character that does not touch the ground as it passes in front of the large pylons that hold the technical and structural plant located in the upper part.