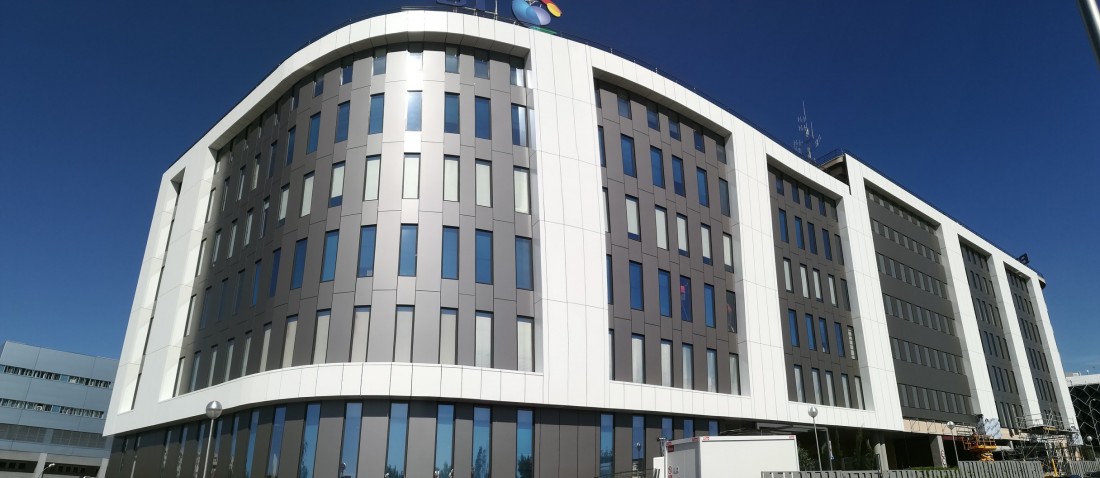 December 27, 2019
In
News
FITENI VII BUILDING, MADRID
Refurbishment work on the Fiteni VII Building is completed.
STRUNOR has finished the works of the 1st phase of the renovation of the Fiteni VII Building in Madrid, a work that has been directed by Javier Lampreave and SML Architects and Interior Designers.
Our work has focused on providing a complete new envelope, as the existing one did not meet current energy requirements. The entire enclosure of the office building has been redesigned with new windows with high performing profiles and efficient glass, and a new ventilated aluminium composite panel facade has been created, incorporating a deeper layer of insulation.
STRUNOR has also intervened in updating the design of the façade. This intervention has given the building a much more contemporary look thanks to the varying depths of the cladding and its different finishes.