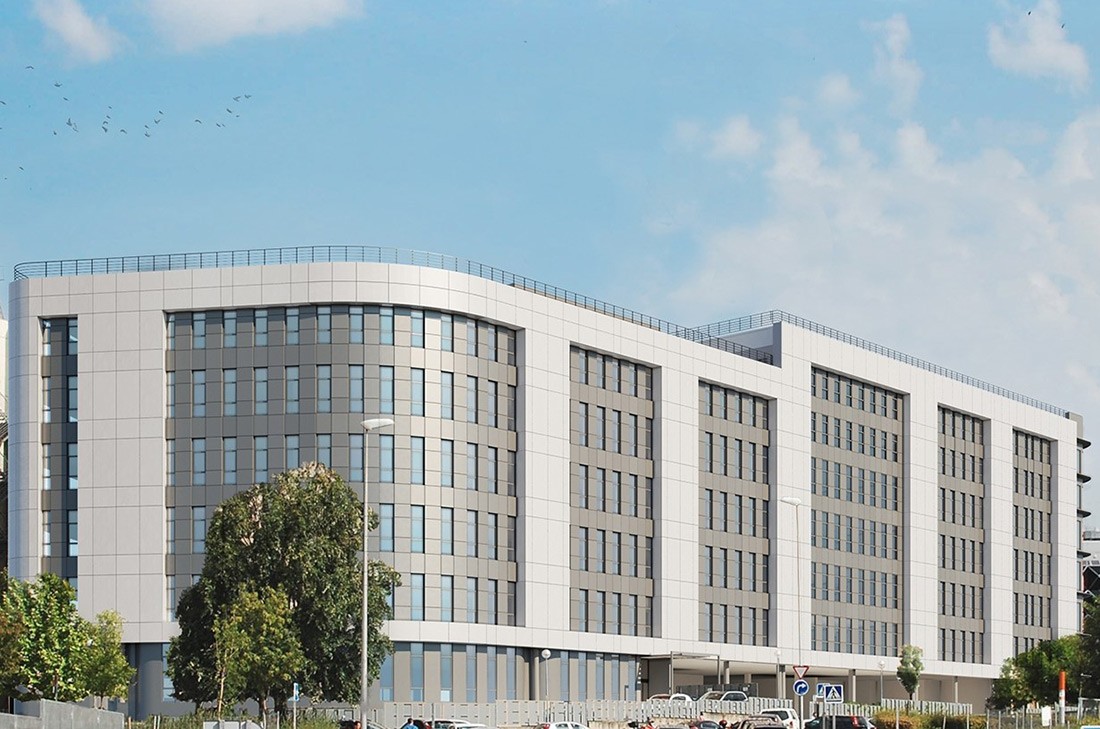 FITENI VII OFFICE BUILDING
STRUNOR has secured the development and execution of Phase II of the refurbishment of Fiteni VII Office Building in Madrid.
We are currently successfully completing Phase I of this project, and are very pleased that both the investor and the design team, are once again placing their trust in our company for this next stage of the work.
In this second phase, like in the first, we will proceed with the cladding of the façade with aluminium composite panel in two colours, white and metallic grey, combined in a suitable way to optimise the visual effect of this dichromy.
The external joinery will also be replaced by new highly insulated aluminium joinery and high-performance coated glass, and thus considerably contributing to increase the comfort inside.
Finally, we have opted to include a faceted curtain wall to highlight the curved area of the building.
The goal is that the combination of these elements results in a visually attractive, practical and functional façade for this refurbishment project.