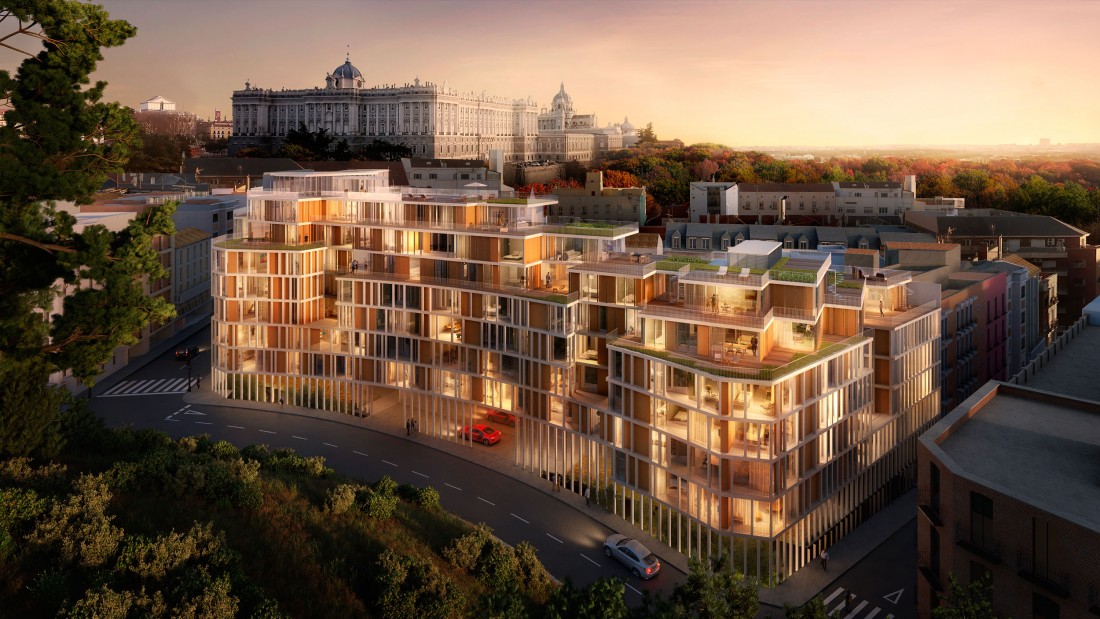 STRUNOR has secured the development and execution of Park and Palace Project, in Madrid.
This Building of housings located in a privileged enclave of Madrid, being placed to the South of the Park of the West and Temple of Debod and to the North of the Royal Palace of Madrid.
Project of luxury homes designed by Olalquiaga Arquitectos which will be built by the UTE San José Fatecsa.
Strunor's work consists of the design, manufacture and assembly of more than 450 windows of very different types and their solar protection with Venetian blinds and slats.