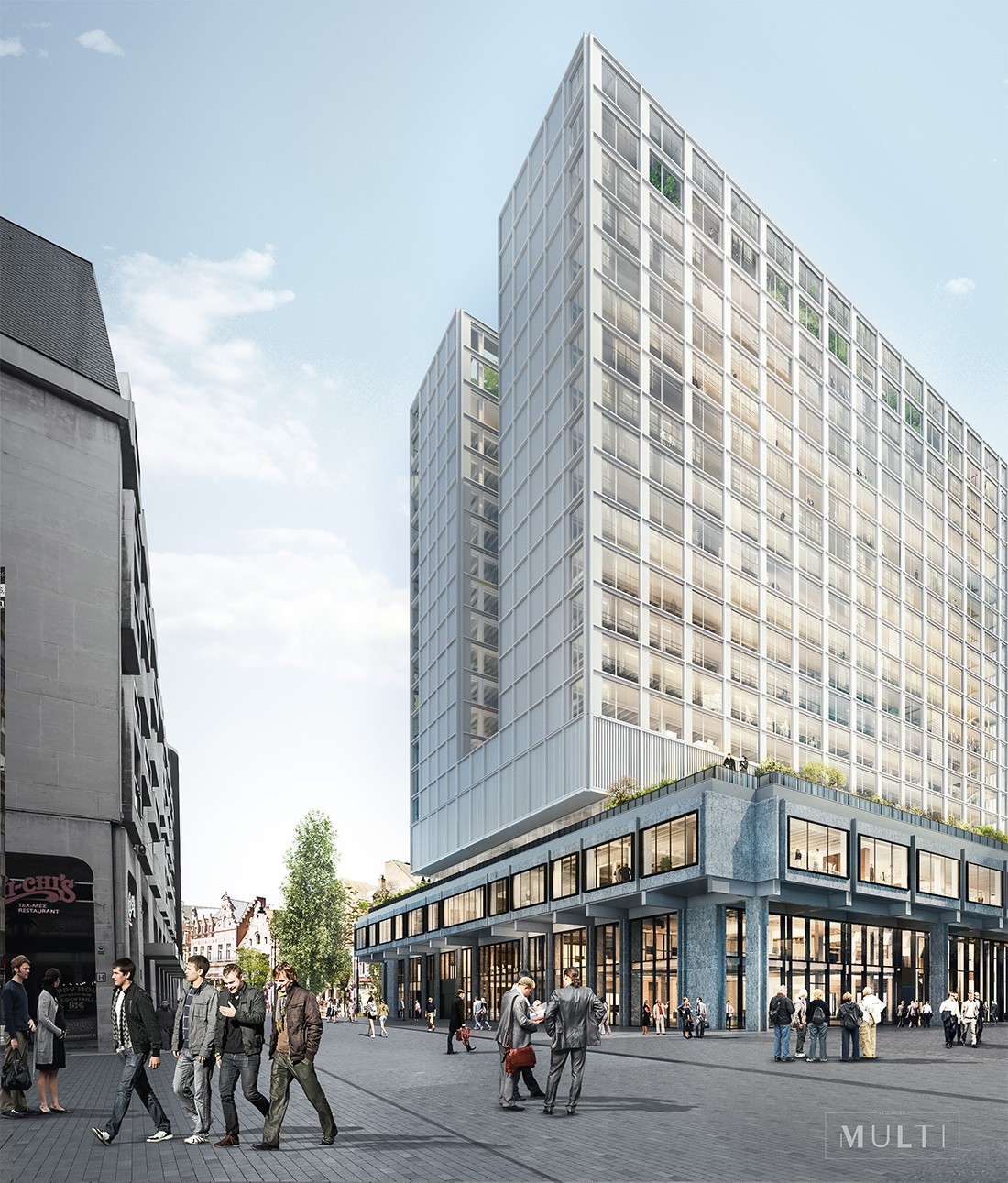 MULTI TOWER BROUCKERE BUILDING
The prestigious Belgian construction company Cordeel has contracted STRUNOR to build the Multi Tower Brouckere building located in Le Quartier Multi in Brussels, Belgium.
The 18-storey office building, located in the centre of Le Quartier Multi, is considered to be the main link that unites the area. To provide it with light, openness and transparency, a glass type with a very low G-value and a light aluminium frame was chosen, allowing it to be easily blend into the environment. High-quality materials, light colours, structured details and non-reflecting glass windows will transform the existing dark tower into a building that acts as an interconnection for Le Quartier Multi.